News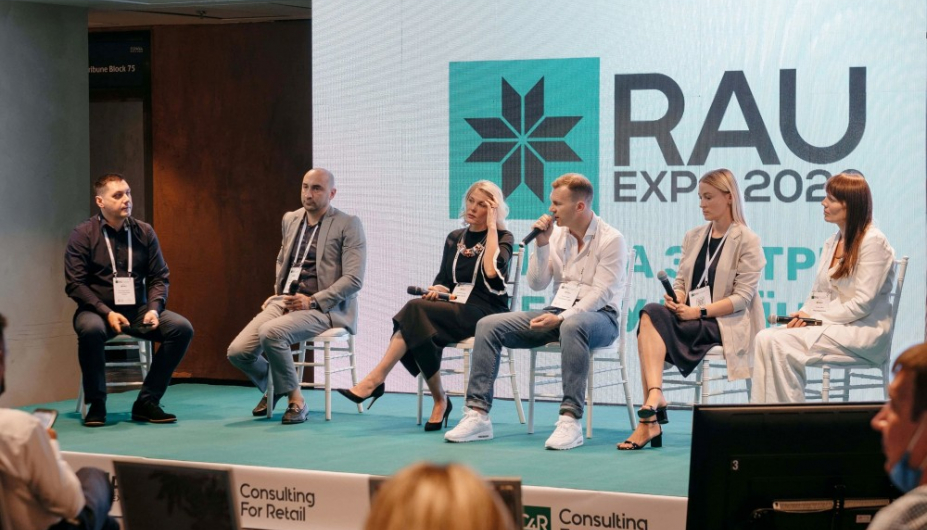 The most significant retail event of the year - IV RAU Expo took place in Kiev
The fourth large-scale exhibition dedicated to development and retail was held in the capital's NSC Olimpiyskiy. In September 2020, the Ukrainian forum RAU Expo gathered half a thousand participants and about a hundred exhibitors who presented their companies at the exhibition areas.
The sessions were attended by about eight dozen top Ukrainian and foreign speakers. The conferences were held in 3 rooms. After the opening of the event, the participants discussed the effective tools, the Ukrainian real estate market, the success of foreign retailers in Ukraine, sales efficiency and current trends. The second session was devoted to management as the most important element of the corporate personnel development strategy, business strategies and organizational potential, at the same time the adoption of new laws of Ukraine was an important issue under discussion. In conclusion, the participants focused on the challenges of an unforeseen crisis amid a pandemic for the domestic and global markets.
The forum participants devoted the first part of the second day to new retail opportunities using several channels. The second part consisted of a discussion on the topic of marketing, rebranding, concepts; at the same time, the successfully implemented transformations of the shopping and entertainment center were discussed.
During the event, an award ceremony was held by the Ukrainian Retailers Association. Outstanding retailers, retail real estate and e-commerce companies were recognized. The awards were received by the participants of the "Retailer of the Year" competition and the "Best SEC" competition. The solemn procedure ended with a buffet table, which provided the opportunity to communicate in an informal atmosphere, accompanied by pleasant live music.